Leo Moss Memorial Soccer Field
The next phase of the James P. Bouchard Family Park in Bell Acres, a comprehensive recreation facility for the entire Quaker Valley Community.
It takes a generous, dedicated community to successfully develop a comprehensive recreation facility like this one!  Quaker Valley Recreation Association (QVRA) and its affiliated foundation, Quaker Valley Recreation Facilities Development Fund (QVRFDF), is committed to providing a long overdue park for the community to enjoy.  We need your help!
Your tax deductible contribution is an investment in the future of the Sewickley Valley region. The Park will serve the 11 municipalities of the Quaker Valley community for generations!
To give, click the link below or send a check payable to Quaker Valley Recreation Facilities Development Fund (QVRFDF) to PO Box 385 Sewickley, PA 15143. If you would like to speak with someone about how you or your family can make a tax-deductible donation to the Leo Moss Memorial Soccer Field, please do so at [email protected].
MAKE A GIFT
Donor Categories
Hall of Fame: $100,000+
Naming rights opportunities; special recognition in the facility pavilion
Wall of Fame: $25,000 to $99,000
Special recognition on a permanent wall centrally located in the complex
Walk of Fame/Gene Klein Circle: $5,000 to $24,999
A paver along the walk of fame with family recognition; option at $10,000 or more to be included in the Gene Klein Circle, the Western PA soccer coaching legend and long-time QVHS boys' soccer coach.
Foundation Donors: $500 to $4,999
A brick along the walk of fame with family recognition
Community Donors: Up to $499
Permanent recognition on QVRA and capital campaign website
*Walk of Fame Donors ($10,000 – $24,999) who contribute to the Leo Moss Memorial Field campaign, please indicate on which designation you would like your donation to be recognize – Walk of Fame or Gene Klein Circle.
In addition to being the former head coach of the Pittsburgh Riverhounds S.C., Gene Klein is one of the most accomplished scholastic coaches in Pennsylvania history. Klein won a record six PIAA state championships and more than 500 games coaching the boys' soccer team at Quaker Valley High School in Leetsdale, Pa., where he taught social studies for 33 years. He is a two-time inductee to the Western Pennsylvania Interscholastic Athletic League Hall of Fame, both as an individual and as coach of the undefeated 1996 Quakers. He was named National Soccer Coaches Association of America/ Umbro National Coach of the Year in 1997. He also served as Director of Coaching for the PA West state association and as President of the PA Soccer Coaches Association.
All gifts are tax deductible, as QVRFDF is a 501(c)3. 
Sewickley is a community rich in soccer history. It's home to legends like Leo Moss and Gene Klein.
Participation in SAS youth programs continues to rise to record-breaking numbers.
Your contribution to the Leo Moss Memorial Field Campaign is an investment in the future of the Sewickley Valley region.
The Park will serve the 11 municipalities of the Quaker Valley community for generations!
Leo Moss at SporTrak in Sewickly in 1987
Leo Moss and SAS Tributes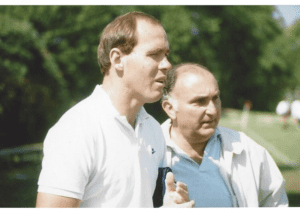 Gene Klein
Naming the soccer field at the Bell Acres Park is an honor way overdue for Leo Moss's contribution to Sewickley Area Soccer and soccer in western Pennsylvania. Leo was the founder of soccer in Sewickley and provided a consistent philosophy, guidance and leadership to build one of the most progressive developmental soccer clubs in western Pennsylvania. Leo's vision of building the club and assisting Board members and SAS presidents catapulted Sewickley Area very early into a leader in player development. It certainly provided the foundation for the core of excellent players that became the backbone of championship teams at Quaker Valley High School, as well as at Sewickley Academy. Dozens of players received All-State and All-America recognition, which started with their early training with Sewickley Area Soccer.
From the beginning of SAS, Leo insisted on the important training methods such as small-sided games, proper skill training with educated coaches and playable fields. He constantly worked to see that these standards were always met. Leo fought hard for small-sided games and made sure coaching license and certification courses were available to SAS coaches. Our coaches were then educated in the most modem coaching methodologies. As a result, our young players were taught all the proper techniques of the game. SAS teams and individuals were easily recognizable for their skillful ball control and their ability to control the game with these skills, compared to many opponents who relied solely on physical speed and power. Therefore, when our Sewickley children grew and matured, they had already developed the skills necessary to play at a higher level. Leo's vision was responsible for this impact.
For me personally it was Leo's vision that attracted me to Sewickley and Quaker Valley High School. By the late 1970's I was seeking new opportunities in coaching and I had friends who suggested I seek out Mr. Leo Moss of Sewickley and discuss with him this young club he was building. I had never been to Sewickley and did not know anything about Quaker Valley when I first met with Leo and his wife Lois to chat with them about the future of soccer in Sewickley. Leo and Lois had recently relocated from Maryland to build another venture called The United Men's Store, an adult men's clothing store. They soon included a soccer store as part of their store, which quickly became the hub for soccer in Sewickley and soon in western Pennsylvania. I had many productive meetings with Leo and Lois in their store and they quickly convinced me the soccer future was very bright in the community and that I should consider building my coaching career here. Several months after meeting Leo and Lois, they put me into contact with the right people at the Quaker Valley School District. When QV offered me a teaching and coaching position, I quickly accepted, which turned out to be one of the best decisions of my life.
It became very apparent to me, just as Leo and Lois envisioned, just how exceptional Sewickley and Quaker Valley were. However, Leo's legacy goes far beyond soccer and convincing me to move to Sewickley. He and Lois were also involved in many important service projects throughout the community, and most importantly cared deeply about the quality of life here. That is why the simple naming of a soccer field in Leo's honor is a small though significant recognition for a man who contributed so much to our area, but especially as the founder of soccer in Sewickley.
My sincerest hope is that the Sewickley community will support this field development project in order to keep pace with the growing needs of the community. I look forward to seeing signs recognizing the Leo Moss Memorial Soccer Field so that future generations of kids will be able to continue the preeminence in the sport of soccer that the community is known for.
--- Gene Klein (1952-2023), former teacher QVHS, former head coach QVHS boys' soccer team
Gene Klein inducted into Pittsburgh Riverhounds Soccer Club Hall of Fame
https://pittsburghsoccernow.com/2022/09/02/pittsburgh-soccer-icon-gene-klein-to-be-inducted-into-riverhounds-sc-hall-of-fame/
Ray Moss
In 1973, when I was 12 years old, my father Leo took me to sign up for youth soccer in Montgomery County, MD. At registration they told him they did not have enough coaches and asked if he could help. He told them he knew little about soccer and less about coaching, but they signed him up, anyway. My father took the responsibility seriously. He read several books about soccer and coaching at that early time. He embraced the game and proved to be an effective coach. He coached for three years in Maryland, advancing from the community league to competitive travel teams.
In 1976, he and my mother Lois moved to Sewickley and purchased a clothing store the United Men's Store. At that time there was no organized youth soccer in the Sewickley area. Leo found other interested parents and together founded Sewickley Area Soccer.
Through the years, soccer became an important part of his life. In addition to coaching, he also became a referee, and he owned several retail stores that included a soccer section. He remained involved in soccer as long as age and health allowed.
Leo was born in Pittsburgh, educated at the University of Pittsburgh, and served his country in the U.S. Navy. His early career included being Peace Corp Director of the US Trust territories in Micronesia and subsequently in Malaysia, where he encouraged, supervised and guided hundreds of volunteers in order to help improve the lives of others. His service to others and his deep community involvement later earned him the honor of being named 1987's Sewickley's Man of the Year. Volunteerism and helping other people remained important to him. Later in life, my father became a Big Brother and a Court Appointed Special Advocate (CASA) for at-risk youth.
After the death of my mother Lois in 2000, he moved to Maryland to be closer to his daughters, my sisters. He passed away peacefully in 2012.
My father was a modest man who did not seek recognition. But it is certainly heart-felt to see that he had such a profound impact on Sewickley, a community he cared for greatly.
--- Ray Moss, QVHS graduate 1979, QV boys' soccer team 1979, Sanibel, Florida resident
Bill Strong
Having grown up in eastern PA in the 1950's, I started playing soccer in 4th grade and played all the way through high school, college, and men's soccer leagues afterwards. When our family moved to Sewickley in 1975, I was surprised to discover no club or public-school soccer in the community. One day in 1976 I spotted a small article in the Sewickley Herald inviting interested adults to a meeting at Leo Moss's house on Oak Drive to discuss a youth soccer startup locally. At that first of many meetings in Leo's living room, a half dozen parents listened to Leo lay out his vision for what became in 1977 the first season of Sewickley Area Soccer. With very few parents who had any soccer familiarity, our first "SAS Board" with Leo as president was able to generate sufficient interest and support so that in 1977 youth teams totaling about 40 kids could play games on the Sewickley YMCA field.
By 1981, as I indicated in a letter I wrote to the Sewickley Herald at that time, SAS had grown to more than 500 kids playing each spring and fall season. This necessitated our recruiting and training more volunteers—especially women—as coaches, assistant coaches, and referees. What my letter did not address was the continuing need to find more fields on which to play SAS games. I am delighted that the new Leo Moss Memorial Soccer Field in Bell Acres Borough may soon serve this ongoing need.
Until leaving Sewickley in 1993, I remained involved with soccer, including coaching my son and two daughters on SAS teams. One of my fondest memories is of coaching my older daughter's 1-0 win in the u16 title game on Father's Day. And, of course, I'll always cherish the memory of my son and his teammates with coach Gene Klein winning Quaker Valley's very first Pennsylvania state title in boys' soccer in 1985.
However, none of these memories would have been possible without the calm and humble leadership of Leo Moss, who brought the great game of soccer to our community. He showed us how to develop a highly successful program with a steady hand and the conviction that we could do what many doubted that we could.
The Leo Moss Memorial Soccer Field will be a fitting tribute to the vision and commitment of this great and good man.
--- Bill Strong, SAS founding Board member 1976, second SAS President, Sewickley resident 1975-1993, Plano, Texas resident
Ed Walters
Having moved to the Sewickley Area from a soccer rich culture in South America and the Caribbean in the mid 70's, I was a little disappointed in the lack of enthusiasm for the sport in the local and extended community.  Voicing this disappointment to a few friends and colleagues, I was told of a man working diligently to bring soccer to the forefront by creating a youth league and recruiting and training coaches. With some skepticism I listened, researched, and attended a few of these blossoming sessions of youth play.  What I observed was a leader, Leo Moss, passionately supporting players and coaches in the development of a program that would become Sewickley Area Soccer, and the beacon for other similar programs to form in the surrounding areas. 
The going was slow at first, but through Leo's devotion, and gentle guidance Sewickley Area Soccer flourished. Coaches were trained through the many clinics he endorsed and provided, thus making for better player development and the growth of soccer in the Sewickley and extended area of the North Hills. Because of Leo's humble dedication to the growth of the sport, and his unwavering support for players, Sewickley and the surrounding communities now have a plethora of good coaches, knowledgeable about the art of player development, a very strong and talented player pool, and teams that are competitive in the regional and on the national level.
Those of us that grew up with this sport, and those new to its allure owe Leo Moss a tremendous debt of gratitude. In my estimation he was the driving force, the unwavering man behind the quick and lasting development of soccer in this part of Western Pennsylvania, and Sewickley Area Soccer. Thank you, Leo Moss.
--- Ed Walters, 1974-2004 Sewickley Academy member of Administration and coach, Founder of the SA Girls Soccer Program (1989), PIAA Champion 2003, resident of Alpine Lake Community, Terra Alta, WV
John Kowalski
In 1981, I moved from Connecticut and New York City to Sewickley to coach the Pittsburgh Spirit of the MISL. At that time, in the greater Pittsburgh area, soccer was played in small pockets, mostly by ethnic players and some American boys. They played on "cabbage patch" fields, with very rough and uneven surfaces, that made it difficult to control the ball, but very easy to get scraped up, to twist your ankle or a knee, or pick up a serious injury. As I looked for soccer equipment for my team, the only place to get that was at the United Men's Store and Soccer Shop on Beaver Street in the center of Sewickley.
The very friendly owners Leo and Lois Moss made their soccer shop "Soccer Central" and, with the help of many likeminded parents and supporters in Sewickley, made it their mission to organize and maintain the local soccer club and teams of Sewickley Area Soccer. Along with coach Gene Klein at QVHS, Leo Moss was also involved in soccer education and referee programs throughout western Pennsylvania.
Leo Moss had the unique ability to bring the "right people" together to keep the game of soccer going, developing and growing. From his home in Sewickley, he also was consulted to help start many girls' teams, clubs and programs around the Pittsburgh area. Our local girls and boys high school programs at Quaker Valley and Sewickley Academy benefited tremendously from Leo Moss. Many players who started on one of Leo's SAS teams went on to receive soccer scholarships to prestigious colleges and universities within Pennsylvania and throughout the United States.
As soccer is growing and new facilities are popping up all over the greater Pittsburgh area and around the country, it is important for Sewickley Area Soccer to keep the momentum and success of what Leo Moss started moving forward into the future. A quality field dedicated to SAS players is needed for soccer to progress in our community. The time is long overdue to build an up-to-date soccer field and facility for our young SAS players.
Being able to call Sewickley my home for over 40 years, I strongly support building the Leo Moss Memorial Soccer Field, to carry on his legacy for future generations.
--- John Kowalski, former head coach United States Mens National Team (USMNT), Pittsburgh Spirit, Pittsburgh Riverhounds, Tampa Bay Mutiny (MLS), Sewickley resident
Thom Roberts
Saturdays in the spring, when I drive past playgrounds and school fields in the Quaker Valley area and see little kids in their Sewickley Area Soccer T-shirts running up and down the fields, I think of Leo. I remember when there was no soccer here, and I remember when a newcomer, Leo Moss, brought it to our town. Although he'd never played soccer, he knew the sport inside and out from his days as a referee in the DC area. I was amazed at his ability to teach soccer theory, practice, and skills to first-time coaches like me. I knew nothing about the game, but Leo taught me how to teach the kids, and the kids excelled.
Forty kids joined Sewickley Area Soccer's very first teams. Today, hundreds of kids play on our local and traveling teams every year. Many former Sewickley Area Soccer players, from both Quaker Valley and Sewickley Academy, went on to coach as adults, teaching their players not only basic skills but also development of teamwork and ethics in competition—aspects of the game that they learned in Leo's league.
To the folks in our town who drive by the busy fields on Saturdays in the spring, enjoying the sight of kids playing soccer, to the parents and friends who sit on the sidelines cheering on their team, to fans applauding the winning Quakers at high school games, think of Leo Moss, because Leo Moss gave the gift of soccer to us all.
--- Dr. Thom Roberts, SAS Board member 1977-1982, Sewickley Resident
Julie Rickert
Leo was the father of soccer in Sewickley. He was respected for his knowledge of youth development. He cared about the kids who played, devoting a lot of his time to practices, games, advising coaches and calming parents. I sought out his guidance many times when I was President of SAS. He was a kind colleague and a good friend. Dedicating a field to Leo Moss is appropriate and honors his legacy.
--- Julie Rickert, SAS President 1986-1988, Sedona, Arizona resident
John W. Vorberger, Jr.
Before Leo Moss came to Sewickley, there were the traditional youth sports like baseball, football and softball, but no soccer. Parents and the community at large already had a longtime experience viewing and playing these traditional sports. There was a plethora of knowledgeable and skilled parents to coach and/or support at-home development. Many kids watched these traditional sports on TV and had already been introduced to concepts/rules before they played their first game. Not so with soccer.
In 1976, when Leo Moss and a small group of parents founded SAS, hardly anyone in the community knew anything about soccer. At that time, the Sewickley Academy had a small fledgling program that did field a team for their older high school students, but there were very few, if any, parents who were knowledgeable in or had ever played the game. Few, if any kids in the community had ever kicked a soccer ball. Leo and SAS were literally starting at ground zero.
SAS was founded on the core principles that Leo Moss had developed throughout his long career in soccer, as a coach and referee. Player development, coaches training, good sportsmanship (players/coaches/parents) and participation regardless of skill level. His core concepts included no team standings, small-sided games, small nets, small fields, short game times, shared use of fields throughout the community and most importantly, having fun. Another very important tenet was civility and decorum on and off the field.
I played club soccer at Penn State Behrend in the mid 1960's, so I already had an appreciation for the sport when I moved to Sewickley in 1976. All three of our children played SAS soccer, one son eventually played on the boys QVHS soccer team, under Coach Gene Klein. I met Leo and Lois Moss, shortly after they opened the United Men's Store, and we developed a very close friendship over the years.
It was Leo who encouraged me to become a youth soccer coach and later to become a board member of SAS and eventually to become president of SAS in the late 1980's. During my tenure as SAS president, I would often visit Leo over lunch at the United Men's Store to talk about SAS and soccer. Leo Moss guided me through my entire tenure as SAS president.
Today, Leo's legacy lives on in the many current SAS parents and coaches who played SAS soccer as kids. As one example, JJ. Veshio, current QVHS boys' soccer coach, is a SAS alumnus and past star player for QVHS boys' soccer team. What started as Leo's vison and a dream, has morphed into what exists today.
Now, after almost half a century, Leo's core principles are still guiding the program, which has become one of the most successful community youth soccer organizations in the state. SAS not only has provided thousands of kids the experience of playing community soccer but has developed 100's of highly skilled players who have gone on to play soccer at QV, Sewickley Academy, the collegiate level, and beyond. QVHS boys' soccer is arguably the most successful boys high school program in the state over the past 40 years, with 10 WIPAL and 9 PA State Championships – by far the most in the state of Pennsylvania, and the boys high school soccer program at the Sewickley Academy, too, shares its high level of success in the sport with less than a dozen other high schools in the state. The Sewickley Academy girls' soccer program, averages a state playoff appearance every other year, and the 1991 QV girls' soccer team's #1 ranking in the country catalyzed the Pennsylvania Interscholastic Athletic Association to take girls' soccer seriously by introducing a girls' state playoff tournament here in Pennsylvania the following year, in 1992. The successes of the local high school programs over the years can be in part attributed to the vision and hard work of Leo Moss and his efforts to bring soccer to the Sewickley community.
Over the years, SAS has struggled to find enough soccer fields and facilities to support its program, through year-to-year agreements with various property owners. Although much needed, SAS has never had its own dedicated soccer facility. As SAS is finally developing such a permanent home for its young players, I can't think of a more disserving person to whom this new facility should be dedicated, than Leo Moss - Father of Soccer in Sewickley.
--- John W. Vorberger Jr., SAS Board member 1986-1992, SAS President 1989-1992, Sewickley resident 1976 – 2015
Sean D. Hamill
For the last 45 years I have kept a pair of kelly green soccer socks in my sock drawer wherever I've lived. I have somehow managed to pack and move them with me between six homes in that time.
It's not your typical memento, but, for me, it is a constant reminder of the faith Mr. Moss placed in me.
In the spring of 1977, after just my first season ever playing soccer - indeed my first season playing any organized sport - Mr. Moss plucked me from athletic obscurity and told my parents he wanted me on his travel soccer team that summer.
We were going to play in a World Cup-style tournament, with each team designated as a country. We would be Brazil and wear kelly green and mustard yellow jerseys, with kelly green shorts and socks. [My parents for some reason would loan out my jersey and shorts - which I kept on a hanger in my closet - to another Sewickley team some years later, leaving me with just the socks, sadly.]
Over the next three months, I became a disciple of the School of Moss, trying to absorb everything he threw at us. There was skill work I had never done before, strategy which seemed alien to the kid who just ran everywhere all over the field.
Practices were frenetic. The ball always at your feet. No lines. No laps. No lectures beyond the 30-second variety.
And the directions from Mr. Moss were never shouted, never screamed. Corrections were never given in anger or disdain. It was always a calm, reassuring: "Sean. Why don't you do this instead?" Or: "What were you thinking when you did that?"
Always trying to engage you in the correction. Never just telling you what you did wrong, but getting you to try to figure out for yourself what you did wrong.
Though we did not win the World Cup, we, and I, apparently did well enough that summer that he kept that team together, by and large, over the next four years till we were in high school and would be part of the core of Gene Klien's first team in 1981.
His belief in me gave me confidence beyond words. Where I had no sense of my athletic self before 1977, now I believed if I just worked hard enough, I could be what I wanted in sports, or at least the best version of myself. It was a metaphorical lesson that would carry over into my professional life as a journalist.
I was lucky enough to stay in regular contact with him for most of the next 20 or so years before he moved to Maryland. 
And I was cognizant enough of the gift he gave me that finally, in 1991, when he was at my sister's wedding, it struck me when I saw him that I had never thanked him for being my coach. "You know, if you hadn't been my coach, I don't know if I would have ever played sports in college, or even gone on to college. It was so important to me to be on your team," I told him. "It meant everything to me."
He smiled that appreciative, impish grin of his, grabbed me by both shoulders and said: "Thank you. That's why I coached."
--- Sean Hamill, SAS youth player 1977-1980, Quaker Valley boys' soccer team 1980-1981, QVHS graduate 1984, current Sewickley Area Soccer Board Secretary, Sewickley resident
Kenny Pryor
Leo Moss was my first coach when I started playing soccer at the age of 8 until I was 15 years old. Leo was instrumental in my developing the skills and knowledge of how to play the
game. I carried his teachings with me through my high school, college, and professional career. In hindsight, I truly believe I would not have been the soccer player I became without the support and instruction from Leo. Sewickley was extremely fortunate to have Leo to teach and develop its young Sewickley Area Soccer players. He was one of the best youth-development minds I have seen, and I owe him endless thanks for the time and commitment he showed me. He was a great man and I always look back on that time with great fondness.
--- Kenny Pryor, Quaker Valley High School graduate 1987, QV boys' soccer team 1985 WPIAL & PIAA State champion, QV HOF member individual and team, University of Akron HOF member individual, Professional soccer player 1992-1996, Sewickley resident
George Strong
I was 5 years old and a week away from starting 1st grade at Edgeworth Elementary School in September of 1975 when my family moved to Grouse Lane in Bell Acres. It's now hard to believe that there was no youth soccer program in Sewickley at that time. Soccer, the most prominent worldwide sport, found its way to this small town in western PA shortly thereafter when Leo Moss moved to Sewickley in 1976 from Montgomery County, MD. In a town where strong roots were embedded in more popular American sports like football, baseball, and basketball, Leo became a true pioneer of youth soccer in Sewickley. He brought his wealth of experience serving as a referee in the MD/DC area where his only son, Ray, played soccer as a youth. Leo formed Sewickley Area Soccer in his living room with a small group of other parents of aspiring soccer players where the initial philosophy of skill development and playtime for all who cared to participate originated.
When the inaugural season kicked off in the spring of 1977, I was one of the 40 players composed of both boys and girls that comprised the first four 7 v 7 SAS teams. My Backbone Road neighbor and friend Kenny Pryor and I played together on the "Red Tornado" team, coached that initial season by our dads. With the exception of my father, who played high school and collegiate soccer, few parents and original coaches had any soccer experience. It was Leo Moss who trained the rest of the volunteer coaches and referees on the rules of soccer. After several in-house seasons playing for the Red Tornado team, with participation levels growing, having enough fields to play on was a constant challenge. The original YMCA field and later Edgeworth and Osborne school fields were much smaller than a standard 11 v 11 soccer field.
With no proper fields to play on, Leo took a group of the top SAS in-house players and formed the first SAS "Gold" and "Red" boys travel teams. I have fond memories of Leo coaching us during these pre-teen years. He was a man of few words, but when he spoke, we listened. He helped hone our skill and strategy, set further by taking us to tournaments all over western PA and out of state.
It was this core of SAS Gold and Red team players who cut their soccer teeth while playing together as kids in SAS, who would a few years later in 1985 go on to become WPIAL and PIAA State Champions under the leadership of head coach Gene Klein at Quaker Valley High School – the first WPIAL and State championship team of what would become a long list for the QV boys' soccer program. I later learned but was not surprised to hear how influential Leo was in persuading Coach Klein to move to Sewickley and take up the head coach position at Quaker Valley.
My other fond childhood and teenage memory of Leo Moss was the treat of patronizing his Sewickley-owned business, the United Men's Store. Leo always made sure he kept in stock the best soccer cleats and most fashionable soccer shorts and other gear, which now might not seem that important given the near endless places to find soccer gear, but back then it was quite rare. Just another example of how Leo was a man ahead of his time.
It is my sincere hope that generations of SAS players can continue to develop their skills and maintain their status as the top soccer town in Pennsylvania by having a state-of-the-art youth soccer field and complex dedicated solely to them and worthy of the "Father of Sewickley Area Soccer's" name, Leo Moss.
--- George Strong, SAS player 1977-1983, QV boys' soccer team (starter) 1983-1986, Team MVP 1985, 1st QV WPIAL & PIAA Champion 1985 team, 1st QV National All-American 1986, Division I Men's soccer (starter) 1987-1991, QVHOF Individual Inductee 2002, Team Inductee 2015, Sewickley resident 1975-1993, Plano, Texas resident.
Scott Elste
My first memory of Sewickley Area Soccer was from the late 1970's, playing on a team coached by Mrs. Canney, the mother of one of my teammates. We played our games on Wardrop field at Sewickley Academy. There must have been 10 to 12 teams just in my age group alone – everyone in Sewickley seemed to be a part of SAS. Soon after, Sewickley Area Soccer moved to the YMCA field and started to have kids travel to play against other communities. Once old enough, I joined a team coached by Leo Moss. I think I spent four or five years with Mr. Moss and what a great experience it was. Mr. Moss was such a good coach, mentor and role model. Soccer never became stale or a chore for me. Mr. Moss made us work hard but was sure to never allow us to lose sight of the joy and fun of being part of a team and the sport. Off the field it was normal, as I walked by the United Men's Store, to stop in and talk a little soccer.
I truly believe that the extreme success of boys' soccer over the last half century in the Quaker Valley area would never have been possible without Leo Moss, dedicated parents and the overwhelming community support for Sewickley Area Soccer.
--- Scott Elste, SAS youth player 1977-1984, Sewickley Academy Boys' soccer team 1984-1986, Sewickley Academy graduate 1987, Sewickley resident
Frank Courtney
We never called him Coach Leo. In those days it was always a respectful, "Mr. Moss". He did not shout at games. He was not a yeller. He explained things at practice and then we repeated the drills while he corrected and encouraged us. He knew all the kids on all the teams. He was always around the game fields on weekends, even before and after his team's game. Leo really gave to the program and the kids, and he was a good friend to all of our parents. Later in life, when I coached my kids at Sewickley Area Soccer, I think my very best coaching days were only up to his average day. He was a great coach and role model for us all.
--- Frank Courtney, SAS youth player 1977-1983, Sewickley Academy boys' soccer team 1983-1986, Sewickley Academy graduate 1987, Sewickley resident
Michael Zanie
When Leo Moss moved into the area, he brought with him the gift of the beautiful game.
My introduction, to what would become a passion of a lifetime, was in 1977. In those early days we played as a guest team in house leagues such as Fox Chapel and Shaler. Truth be told we took some beatings. At seven years old I was unaware of how much time and networking Leo must have put in to get us games. I would not come to appreciate just how much until many years later. As fate would have it, I moved to Florida in 1982. A significant knee injury in 1985 took me out of the game for a couple of years, however rehabilitation led me to my second love – cycling. I returned to QV after the start of my senior year and graduated a Quaker in 1987.
Through the tireless effort of Leo Moss and his growing group of volunteers Sewickley Area Soccer became a phenomenon in short order. In-house recreational league participation increased year after year and led to competitive travel and cup teams. Those teams in turn became a pipeline for two standout school programs in Quaker Valley and The Sewickley Academy.
My father Richard Zanie started as an engaged parent with no knowledge of the game. Leo trained him up and set him loose. A couple of years later my father fancied himself a master tactician. His "triple diamond with a tail" formation ahead of its time. Travel teams, indoor soccer, skills camps, and cup competitions provided us with shared experiences and many great memories as coach and player, and as father and son.
My father along with other coaches and parents went on to form the "Pacemakers" adult soccer team. Around this same time Leo had also talked him into getting referee certification. The latter turned out to be something of a calling as he became an active game official across the region. Between these two activities he was the fittest that he ever was in his adult life. Leo got the best out of him.
Leo Moss expected and exacted the absolute best out of everyone. Players, coaches, referees, even parents on the sideline. He could convey volumes with a raised eyebrow, he was in many ways a force of nature.
He was also kind and generous. I mowed the Moss's lawn for a while. He and Lois did not need me to cut their grass, but they knew that I was working hard to scrape together enough money for my first year of college.
In 2002 my work took me to rural southern Indiana. I and a few others founded Greene County Soccer Association. Year one was small, year two saw over six hundred children participating and by year three a soccer complex was in development. Over time two of the three area high schools would start soccer programs. I paid my Sewickley Area Soccer experience forward by giving what Leo Moss gave to me to the next town and the next group of kids.
When my father's health declined in 2021, I was able to spend quality time with him in the hospital before his passing. Soccer was a main topic. Not just of the games played and the goals scored, but of lessons learned and relationships forged. My father singled out, quite literally from his deathbed, Leo Moss as one of the men he had respected most in this world.
--- Michael Zanie, SAS player 1977-1982, QVHS graduate 1987, Summerville, South Carolina resident
Josh Green M.D.
I grew up in Sewickley and soccer was a huge part of my life.
In 1977 my parents took me to the local elementary school where it seemed like hundreds of kids and parents had assembled for the first time, to begin their soccer journey. As a 7 year old, the decision had been made that virtually all of the children in our parents' social circles would become part of the incipient soccer culture. A man named Leo Moss was the driving force behind this movement. Little did we realize that he, and his wonderfully opinionated wife Lois, would become a member of our extended family for the next 4 decades.
In its first iteration the town soccer league was organized into 'over age 10 and under age 10' players. Leo's son Ray was assigned to coach our team, The Diplomats, and we were handed our first Sewickley Area Soccer shirts. Our jerseys were brown. 
Some of my lifelong friends were on that team, and though we were the smallest players on the field, we were filled with pride that our team competed every week and won our first 9 matches. When we lost the 10th and final game of the season we cried as though the world ended. Leo Moss consoled us. Life would go on.
Without Leo Moss there would have been no formative competitive soccer experience. Many of us played all through the rest of our youth, and even as young adults. We enjoyed one another and measured ourselves against each other on the soccer pitch. Some of us won State Championships, others earned soccer scholarships to college, all of us learned to be good sports and represent our families proudly. I think for many of us these were the best memories of our youth.
The Moss family remained close friends of our family over the years.
I eventually became a physician and cared for Leo and Lois as one of their doctors as they aged in our small town. We never lost touch, even when I moved far away to Hawaii, where I now serve as the state's Governor, and work in the ER as a rural physician.
Everything I do in life is somewhat competitive, but I always force myself to remember the lessons of my youth, many of which were learned on the soccer fields in Western Pennsylvania.
I can think of no one better to name a soccer complex after, than Leo Moss. He was a great man, kind and gentle, and one that should be remembered.
--- Josh Green M.D., Sewickley Area Soccer youth player 1977-1984, QV boys' soccer team 1984-1986, Quaker Valley High School graduate 1988, Governor of Hawaii
Jeff Roberts
As the founder of Sewickley Area Soccer, Leo Moss, without knowing it, started an organization which helped shape the lives of countless young people. He became respected and admired by the players he coached and their parents for his efforts to make Sewickley a top soccer program for generations to come. However, the respect for Leo Moss did not come just from the creation of a great soccer program, but more from his approach to building character and leadership amongst all his players.
People held a similar respect to Mr. Moss as movie goers might see in the relationship Daniel LaRusso had for Mr. Miyagi. Leo was a man of few words, but when he spoke, people listened, and people followed. I had the privilege of not only learning from Mr. Moss as a player, but later coached alongside him and developed a friendship as an adult. Amazing that even as an adult I still was able to learn and understand the true meaning of character from him.
Many people might have the opportunity to touch the lives of the youth positively, but not everyone takes that opportunity. Leo Moss took that opportunity and had a positive impact on so many young people in the Sewickley area. His legacy lives on not only through his children and grandchildren, but through all of us who had the pleasure to have known him.
--- Jeff Roberts, SAS youth player 1977-1987, QV boys' soccer team 1984-1987, WPIAL & PIAA champion 1985, Regional All-American 1987, QVHS graduate 1988, Division I Men's soccer 1988-1992, QVSHOF Individual and Team, QV boys' soccer team Assistant Coach 1993-1996, Bay Village, Ohio resident
Dejan Popovich
Mr. Moss was an exceptional coach and mentor.  He taught us all how to effectively lead yourself and others with discipline. If you stumble, find the root cause and move on.  Don't let yourself get wrapped up in guilt, anger or frustration, because these emotions will only drag you further down and impede future progress.  His divine mentorship helped us accomplish goals not just in sports but in life as a whole. He certainly is missed. 
---Dejan Popovich, SAS youth player 1977- 1983, Sewickley Academy boys' soccer team 1984-1987, Sewickley Academy graduate 1988, New York City, NY resident
Jen Vescio
Leo Moss and his wife Lois created a soccer legacy and put Sewickley on the United States Soccer map. For me, it started with the purchase of my first cleats – actually, "Tony Dorsett blue and white Dallas Cowboy football shoes" – purchased from their store, The United Men's store on Beaver Street. Over the next 10 years of my soccer career Leo would go on to support me by being by my side as the only girl on a U12 all-boys team, to attending the National Soccer Coaches Association of America (NSCAA) ceremony honoring my All-American achievement at the collegiate level, to congratulate me when I was asked to train with the United States Women's National Team (USWNT). Leo would always encourage me to push for greatness. He stood for respect, determination, hard work and fairness, the values that he instilled in all of his players.
--- Jen Vescio, Sewickley Area Soccer youth player 1979-1984, QVHS girls' soccer team 1984-1988, Olympic Development Program (ODP) player 1984-1988, QVHS graduate 1989, USWNT 1989, NSCAA All-American Player 1992, San Francisco, California resident
Will Kastroll
Coach Moss provided me with a disciplined approach to the work ethic of being an athlete during my formative years as a youth player. I remember that taught me many basic skills in slow motion that helped me as I progressed over time. As a goal keeper, he introduced me to "Figure 8s," which were brutal but effective! He brought so many kids from all walks of life together. I'm sure he would be honored to know that he meant so much to so many people.
--- Will Kastroll, SAS player 1982-1984, Sewickley Academy soccer team 1985-1988, Sewickley Academy graduate 1989, Naples, FL resident
Dave Wick
It all started a long time ago in the soccer fields around Sewickley - at the YMCA, Edgeworth and Osborne elementary schools - Sewickley Area Soccer. Leo Moss had a vision and although he may have never dreamed of the long-lasting impact of what starting this organization would mean, it has certainly left a long legacy for so many over such a long time.
A beautiful game, which at the time did not fit into the fabric of western Pennsylvania's football DNA, ended up starting a cascade of events that led to not only a thriving youth organization for kids to enjoy the game, but also to the local high schools' successful soccer programs – the legacy of unmatched excellence of the Quaker Valley High School boys' program being the prime example. All of this began with Leo's vision of starting Sewickley Area Soccer. I, and many others, will be forever grateful for all that it has meant to our lives. The fond memories, the great friendships, foundational life skills and the love for a game that lasts a lifetime, all because of Sewickley Area Soccer.
--- Dave Wick, SAS youth player 1977-1986. QV boys' soccer team 1986-1989, QVHS graduate 1990, Geneva College Men's soccer All-time leading scorer, three time All American, NCCAA National Champions 1994, Mars, PA resident.
Nate Fairfield
My family moved to Sewickley in 1976, and I started my soccer career with the newly formed Sewickley Area Soccer very soon thereafter. Out of a passion for the game and a commitment to the community, Leo Moss created SAS in 1976. His impact on the lives of the youth of Sewickley since then is a legacy worth celebrating.
I want to provide an anecdote from my childhood regarding another Moss investment in the Sewickley community – the United Men's Store. This place was heaven on earth to me growing up. We had very little money, so most of my time in this store – which was considerable – was devoted to window shopping and dreaming. Not only could one browse the latest in cleats and soccer clothing, but the United Men's Store also carried a wide variety of fashion as well. In the mid-80's I was in junior high and the United Men's Store was carrying the very popular Jams shorts that every cool kid was wearing. I wanted a pair but couldn't afford them. My mother made me a pair out of old curtains (no lie...just like The Sound of Music!!) but I got ridiculed in school and wore them only once. At the time I had a very good friend from a more affluent family that treated me like one of their own. My friend convinced his mom to buy me a pair of real Jams as a birthday present. I learned years later that Leo heard the reason behind the gift and wouldn't let my friend's mother pay for the shorts. I've never forgotten this kindness, and I believe it reflects the kind of people Leo and Lois Moss were.
--- Nate Fairfield, SAS youth player 1977-1985, QV boys' soccer team (goalkeeper) 1986-1989, All WPIAL 1989, QVHS graduate 1990, Division III Men's soccer 1990-1992, Earlham-Colney F.C. (UK, semi-pro) 1993, PA West Olympic Development Program (ODP) Director of Goalkeeping 1994-1998, QVHS boys' varsity soccer team Assistant Coach 1996 (undefeated), Pittsburgh resident.
Will Luster
In the 1970's my family moved to Sewickley from rural Tennessee. I knew absolutely nothing about the game of soccer. But before long I met Mr. Leo Moss and joined Sewickley Area Soccer. I absolutely loved it. Soccer was fun, I was making new friends, and I was developing new skills. The Gatorade and oranges at halftime were great, too. I felt part of something.
During my first season we played at the Osborne Elementary School field. I still remember some of those guys from that first year in Sewickley: Bledsoe, Brooks, Finch, Janeway, Gaadt, Gilchrist, Meade, Maruca, Gay, Miller, and Vols. A lot of these guys I would continue playing with in high school as a varsity soccer player under the tutelage of the great Gene "Geno" Klein – some of the best players and one of the best coaches in Pennsylvania.
Since those early years, my love for watching and playing soccer has not waned, and SAS helped me in making some life-long friendships.
Due to the efforts of people like Mr. Moss soccer became a huge success, and SAS was instrumental in putting soccer on the map in western Pennsylvania. The parents and volunteers who helped SAS grow were also important to its success. I'm thankful to Mr. Leo Moss for being instrumental in making the game of soccer what is it today. He is most deserving of being memorialized with the naming of a soccer field in Sewickley.
--- Will Luster, SAS youth player 1978-1985, QV boys' soccer team 1986-1989, QVHS graduate 1990, Asheville, North Carolina resident
Derek Gilchrist
Mr. Leo Moss, The Man, The Myth, The Legend…in every sense.  Mr. Moss always greeted everyone who entered the doors of the United Men's Store with a smile.  He was the essence of Sewickley Area Soccer.  He had such a great knowledge and love for the sport.  He took great pride in teaching me and many of my peers not only how to improve and hone one's skills, but also how to truly respect one another and the game.  It was an honor to have known him, and it's only fitting to have a pitch named to memorialize him.  He is a great pillar of the Sewickley Area Soccer community.  
--- Derek Gilchrist, SAS youth player 1978-1985, QV boys' soccer team 1987-1989, QVHS graduate 1990, Baltimore, MD resident
Graham Perkovich

The lessons Mr. Moss taught us during our formative years in childhood and adolescence were invaluable, and still resonate within our lives today. He had the vision and commitment to make Sewickley soccer a powerhouse in Pennsylvania, as he was truly responsible for the saying, "Build it and they will come." Playing for his team was the sole driving force that took me from the soccer field of the YMCA to the national stage. He consistently challenged me as a competitor, and also as a person. Both of my younger brothers started at Sewickley Area Soccer and became accomplished players, and my parents valued their friendships with Leo. The combination of his calm demeanor and fierce competitiveness always encouraged us to play the "beautiful game" with intensity and passion. Leo embraced tactics, fitness, nutrition, and demanded we win every tackle.
When Coach Moss developed the Hotspurs travel soccer club out of his experience from SAS, he set the bar even higher, and made us all believe we could win every tournament. Off the field, Leo would listen to us, share meals with us, drive us to games and share his own amazing life experiences. There was never a moment when Leo has not ethical, kind and genuine. After coaching he often mentored and advocated for at-risk youth in the child welfare system, as he was always "paying it forward with kids". Leo was a man of extreme integrity; he was an anti-racist, embraced diversity, taught us humility and, ultimately, he prepared us for young adulthood. Thank you, Leo, as you left a legacy and impacted so many of our lives. Forever grateful.
--- Graham Perkovich, Sewickley Area Soccer youth player 1983-1985, Hotspurs Club (coached by Leo Moss) 1986-1989, QVHS boys' soccer team 1987-1990, Olympic Development Program 1988-1990, All-American 1990, QVHS graduate 1991, NCAA Division I soccer 1991-1994, Professional soccer player 1994-1995, Fort Lauderdale, FL resident
Jessica Peluso (Wright)
Having played at many levels of the game of soccer including Cup, PA West, and Division I college soccer, my favorite memories and the foundation for my love of the game came from playing with my friends in my community both through Sewickley Area Soccer and Quaker Valley High School. Youth programs plant the seeds of team building, fairness, perseverance, and confidence. Sewickley Area Soccer has been the springboard for young girls and boys to achieve at many levels of the game while providing positive first role models, lifelong friends, and fond memories. I still have all of my old Sewickley Area Soccer jerseys, even from the very first seasons of the program, and all three of my children have continued to benefit from playing for Sewickley Area Soccer.
--- Jessica Peluso, head coach Sewickley Academy girls' varsity soccer team 2004-2022, Sewickley Area Soccer Vice President, SAS youth player 1979-1987, QVHS girls' soccer team 1987-1990, QVHS graduate 1991, Bucknell University Women's soccer team 1991-1992, Sewickley resident
Ben McKnight
I think back now about how lucky we all were to live in a town with such an organized and community-supported soccer program. When my family moved to Sewickley, I was in the second grade at Edgeworth Elementary School and quickly joined Sewickley Area Soccer in 1981. Mr. Moss organized the league, taught us how to compete, and instilled the love of the game in most of us. My favorite memory of Mr. and Mrs. Moss is going to the United Men's Store on Beaver Street to buy a pair of new soccer cleats every year. Sewickley was very fortunate to have a leader such as Leo Moss living in our community.
--- Ben McKnight, SAS player 1981-1988, QV boys' soccer 1988-1991, All-State and Regional All-American 1991, WPIAL and PIAA champion 1991, QVHS graduate 1992,Division I Men's soccer 1992-1995, Umbro All-American 1995, Professional soccer player 1996-1998, QVSHF individual 2012, QVSHF 1991 team 2018, Wilmette, IL resident.
Nate Powers
I consider Leo Moss's dedication to growing the sport of soccer, and he and his wife Lois' support of the Sewickley community in general, as a model for good citizenship. Leo's commitment to creating a higher level of play through his founding of Sewickley Area Soccer played no small role in the development of quality soccer in Western Pennsylvania. His presence was and continues to be felt. Dedicating a soccer field in his name in the Sewickley area is more than appropriate, perhaps overdue, given his life and good works.
--- Nate Powers, SAS youth player 1980-1988, Sewickley Academy boys' soccer team 1988-1991, Sewickley Academy graduate 1992, Annapolis, Maryland resident.
Kristin Griffin Steffe
When my family moved to Sewickley from southern Georgia in 1980, I was days away from beginning 1st grade. I had no idea what to expect in this new town, far from
the place I knew as home, and populated with people who had unfamiliar accents. Everything was new to me and I didn't want to be there. Nothing was spectacular about
the start of school that year except that, for the first time, I was exposed to a new game that I had never seen before. Every day at recess, kids would kick a ball up and down
the length of the Osborne field, with the goal to get it into the opposing team's net at the end of the pitch. I had never seen anything like it. It looked like incredible fun so despite
the fact that few other girls participated, I joined in. It was love at first goal and I have never looked back.
The 30 minutes or so per day that we were allotted for recess was not enough for me, and I convinced my parents to sign me up for my first official team. I was fortunate
that even back then, Sewickley Area Soccer was an established organization that welcomed me. I remember practices at Osborne and on the upper field at War Memorial
Park and games against the blue team or the green team or whatever group another set of my classmates or neighbors had been assigned to. There were friendly rivalries from
season to season as silly banter from Saturday's games spilled over into the classrooms on Monday mornings. It took a few years, but Sewickley Area Soccer was
eventually able to get all of the local girls, who up until then had been playing primarily with boys, together to form a competitive travel team. This squad was successful from
the start, competing with and defeating teams from much bigger areas (North Allegheny, Upper St. Clair, etc.). And while many of us no longer shared the pitch with the boys we
had grown up learning the game with, we all shared a common love for the sport and a deep pride in playing for Sewickley.
As I got older, and the level of play and training got more serious, I became more aware of why Sewickley teams and players were consistently successful. Much of it was
the technical and tactical foundation that Sewickley Area Soccer had given us as young players. And the man behind all of that was Leo Moss. If you were involved in SAS in
any way, you knew Leo Moss. Even if you never actually got to play for him, you were a witness to his presence on the field, his calm demeanor and his command of the game.
He wasn't just a teacher of skill and tactics, he was a coach who expected consistent competitiveness accompanied by sportsmanship and class. By creating a strong youth
program, where anyone was welcome, coaches were educated and resources were provided, Leo started a legacy of soccer greatness in the Sewickley Valley that exists even to this day.
Both Quaker Valley and Sewickley Academy boys' and girls' teams have won WPIAL titles, PIAA titles, and been ranked amongst the nation's top teams. Players have gone on to have successful collegiate careers and many have returned to coaching, either professionally or voluntarily. Some of us are still here locally, bringing our soccer stories full circle as we coach our own kids and the next generation of players up through the same Sewickley Area Soccer program that first gave us our love of the game.
Leo Moss's vision for soccer in this community set a trajectory for my life that included being a founding member of the girls' team at Sewickley Academy (after playing with the boys' program in 9th grade), going on to play collegiately and then graduating to coach both at Quaker Valley and Geneva College. My own kids came up through SAS and one has even continued on her own collegiate soccer journey. People from out of town often comment about how much Pittsburgh is a football town, and while that is true, I have always come back with, "Well yes, except for Sewickley. In Sewickley, we play soccer." We should all recognize how lucky we are. Thank you, Leo.
--- Kristin Griffin Steffe, SAS youth player 1980-1987, Sewickley Academy boys' soccer team 1988, Sewickley Academy girls' soccer 1989 (inaugural girls' team), Ohio Wesleyan University Women's Soccer team 1992-1995, All-American 1995, Geneva College Women's Head Coach 1996-2000, Quaker Valley Girls Head Coach 2001-2007 (PIAA finalist 2001), Pittsburgh Premier Soccer Training Director 2001-2015, former SAS coach, Sewickley resident.
28. Kristin Griffin Steffe
Pitt Means
Growing up in the 80's in Sewickley, SAS seemed as much of an institution as Little League - every kid I knew played soccer. But unlike in baseball, where kids generally stayed on the same team for four years, SAS teams were shuffled every season, so a teammate one season was an opponent the next, and vice versa. After a few years, you'd played with and knew almost everyone. It was really a great way for kids from different schools and neighborhoods to get to know and appreciate one another. It wasn't until reflecting many years later that I realized not every town had such a robust youth soccer program at that time. Many thanks to Leo for his role in launching and leading SAS, and helping to create all of those memories and friendships. He certainly deserves to be honored.
--- Pitt Means, Sewickley Academy student, Sewickley Area Soccer youth player 1982-1987, Seattle, Washington resident
Watts Humphrey
The United Men's Store and Soccer Shop was a staple for me growing up in Sewickley. It was where my mom always took me for soccer gear, and we were always greeted by a friendly smile from Leo, Lois, Mary Lou, or Mr. Hitchens to help out however they could. Whether it was the checkered Umbro shorts or new pair of cleats, it always felt like you were part of the Sewickley soccer family when you went there. SAS meant a lot to me during my time at Sewickley Academy as a student, and I know that SAS meant a lot to Sewickley Academy and to the community as well. From the indoor soccer days at the Sewickley arena, to the outdoor days playing soccer at Nichols field, I will always fondly remember those times. I owe many thanks to Leo Moss during my time as a young player at SAS, and to others during my time playing for Sewickley Academy. May Leo Moss's legacy live on through the dedication of the Memorial Soccer Field in his name.
--- Watts Humphrey, Sewickley Area Soccer player 1982-1988, Sewickley Academy 1988-1991, Charlotte, NC resident
Kevin Kress
It was 36 years ago when I was introduced to Mr. Leo Moss. I was 11 years old, having already been playing for Sewickley Area Soccer for a few years, and I was asked to try out for the second inaugural Hotspur select boys' soccer team Leo was launching. I remember the very first time I met Mr. Moss, it was in the gymnasium of the Sewickley Academy School, where I thought I had little chance of making a highly competitive team he was putting together. I remember him explaining to me to not over-think anything, relax, and have fun, ironically fundamentals I still carry with me in my career today.
At this time, roughly 1986, I knew Leo as the owner of the United Men's Soccer store in Sewickley, which he ran with his articulate, lovely, and ever outgoing wife Lois. Leo was an instrumental leader in the evolution of the Sewickley Area Soccer Program and was involved at every youth level. He was the introvert, the forever deep thinker and strategist not just in business but in everything he approached in life. Little did I know at my young age that Leo deployed tactics in his coaching ability by implementing progressive soccer philosophy long before many in this country ever thought to do so in the 1980's.
Most importantly, Leo was a kind and generous man, husband, businessperson, and coach. I remember thinking, "I'm not sure I want to play select soccer because of the financial burden it would put on my parents and potentially my family." Leo brought together talent, regardless of socio-economic and financial status. He leveled the playing field for those who at the time, may not have been as fortunate to have the ability to pay monthly dues for a club like Beadling. He had an incredible eye for talent and in my mind was a brilliant mastermind who formed two of the most successful select soccer teams in all the greater Pittsburgh area. His influence as a person, mentor and coach reached far beyond the Sewickley area, which is something that has been more than likely underestimated over the years.
Leo's legacy is one of endless support, donations to many charities, servanthood to his community and to just about every community in the greater Pittsburgh area. He influenced and developed skills in players from Mount Lebanon, Upper St. Clair, Fox Chapel, Moon Township and so many more communities my over-three-decade-memory can't recall. He was a legendary coach and teacher to both young and old, shared his wisdom in life, and last but certainly not least, he was generous with his time, thoughts, advice, money and business success.
Please do Mr. Moss the honor of dedicating this soccer complex under his name because his impact reaches beyond what so many in our community understand it to be. He was a silent man, one who probably many judged his perception as misunderstood, but there are very few men and women in the Sewickley area more deserving of this than Leo Moss. Every time I think of Leo, I think of hard work, dedication, grit and tenacity. Everything that should be left on the soccer field and for that matter, any field of competition.
Many of us never got to thank Leo for the lasting impact he had on so many of our lives, as we were too young to understand his mentorship at the time. To name this soccer complex after Leo would be the honor of all honors for Leo, one he would be shy about receiving but deep inside defines the essence of his being.
--- Kevin Kress, Sewickley Area Soccer player 1980-1988, Hotspurs (coached by Leo Moss) 1986-1993, QVHS boys' soccer team 1989-1992, All WPIAL, All Section, All State, Regional All American 1992, Collegiate Division I soccer 1993-1996, resident Newcastle, California
Seth Perkovich
Leo was a hugely influential figure in my life. And the more I think about him, the more that Irealize just how profound and positive the impact he had. He was much more than a SAS coach. He was the coach of my Hotspurs soccer team, which was comprised of kids from Sewickley and the surrounding towns. He was the proprietor of the United Mens Store and Soccer Shop. He was the first person who promoted healthy eating, especially at major tournaments: no fast food, and no soda! Mr. Moss was the guy who invited us to swim and watch international soccer games at his house. He was the guy who liked Thai food and seemed to know a lot about the world. He was naturally who I selected to shadow and interview for a class assignment about careers. He was, for myself and my two brothers, as well as my parents, a member of the family.
Indeed, Leo was much more than a soccer coach for me ... but let's not forget about the incredible success on the pitch! I actually have no idea how he was able to entirely take over and dominate club soccer in Western PA, but that's exactly what he did. I believe that the original Hotspurs teams --- 1972 (brother Graham), 1975 (me), and 1979 (Joel) --- may have never lost at the State Cup Championships held every year at Slippery Rock. How Leo was able to recruit and retain the very best players and head to the Regional Tournament every year is beyond me. It became routine, just as showing up to practice on time, taking care of our bodies, and doing our best to become good teammates and good people. What's not surprising is that the young kids who played for Leo became high school players who won a whole lot of shiny medals, particularly with Coach Klein at the QVHS boys' program.
Leo was the beautiful game. He was community. He was higher standards.
He is missed, but the foundation that he created for so many of us is eternal. I think of him a lot, and often times it's "What would Leo think? What would Leo do?" and to this day I can hear him guiding me to do the right thing.
--- Seth Perkovich, SAS youth player 1985-1989, Hotspurs Player 1987-1991, QVHS boys' soccer team four-year starter 1990-1993, PIAA champion 1991, 1993, 2x All-WPIAL, QVHS graduate 1994, Division I Men's Soccer 1994-1996, Pittsburgh, PA resident
Jen Tedesko
When my family moved to Sewickley in 1988, I was in the 7th grade and had never played soccer before. I was a ball of nerves walking into the United Mens Store for the first time. Leo and Lois Moss made me feel like a local as they outfitted me like a pro in Umbro shorts, fuzzy blue-and-white soft shin guards, and a pair of Adidas Copa Mundial cleats. For the next six years they always remembered my name, asked thoughtful questions, and made me feel important. Their store on Beaver Street in downtown Sewickley was an institution founded in community, connection, and kindness…and the coolest cleats in the game, which I still see around the soccer field today when I watch my own kids play.
--- Jen Tedesko, SAS youth player 1988-1990, QV girls' soccer team 1990-1993, WPIAL Championship team 1991, National Soccer Coaches Association of America (NSCAA) #1 ranked Girls' National Championship team 1991, WPIAL Championship team 1992, All-WPIAL player 1993, QVHS graduate 1994, Tiburon, California resident
Brad Christof
I can remember when the most important goal in my life was to play for the Sewickley "Gold" travel team coached by Leo Moss. I had watched my older brother and his friends move on from local U10 Sewickley Area Soccer to play on this travel team - and for a kid in Sewickley in the late 1980s and early 1990s it was the ultimate soccer achievement to join this particular team. It meant that as a player you were able to travel outside of Sewickley and play teams from other areas. But more importantly, it meant that you would get to have "Mr. Moss" as your coach. Leo was immensely responsible for the booming interest in soccer at the time and for the success that kids coming out of Sewickley were having at higher levels – in high school and beyond.
I was lucky enough to have a great group of soccer players in my class, and Leo saw this talent in us and took it upon himself to develop our group during our most formative years. He was a unique coach with a tremendous gift of patience. He took time to get to know each player and what approach would work best for each individual. Leo was there for us every step of the way. He was very committed to our development and spent countless hours with us on weekends and at practice. I can recall in the early 1990's driving with Leo and a couple other teammates in his Chrysler LeBaron convertible all the way to Erie to play a match. (Looking back, I can imagine that the long trip with three 13-year-olds likely seemed twice as long for him as it did us!) When we moved into the high school years and had success winning Pennsylvania state titles at Quaker Valley, Leo was always there for us, too. I can recall getting off the bus at the high school when returning from our state championship title in 1993 and Leo was the first person to congratulate us.
Leo Moss was a humble and selfless man that gave his time to help develop the kids in the Sewickley community through soccer. He left the community a better place, and I know that all of his players appreciate everything he did for us.
--- Brad Christof, SAS youth player, QVHS boys' soccer PIAA state championship teams 1993, 1995, 1996, NSCAA All American soccer player 1996, 1997 QVHS graduate, Sewickley resident
Chris Churchill
It was at the United Men's Store on Beaver in the heart of downtown Sewickley where I first met Leo Moss. I, a lanky, snot nosed, aspiring soccer junky was just shy of my 10th birthday. Little did I know that the man standing before me, who I'd already surpassed in height, was the driving force behind the establishment of Sewickley Area Soccer, the rec program I'd been participating in on Saturdays since I was able to kick a ball. It was an uneventful exchange, that first meeting in 1988. As I recall it, it was his wife Lois, the best (or most persistent, depending on who you ask) sales woman in the history of mankind that did most of the talking. Regardless, it would mark the beginning of a life-long friendship that remained strong right up until his passing.
Leo Moss was my first real soccer coach. Sure, I'd been instructed by a handful of volunteer fathers from the community, but never had I been exposed to the game of soccer by anyone with more than a passing knowledge of its intricacies, not to mention the commitment and passion required to get the most out of the game and the most out of myself. Leo coached me on the "A" team for U12 SAS. I fondly remember the tremendous pride I carried when being issued that gold uniform. He continued to coach me for the Hotspurs club from 12-14 years of age and never wavered in his dedication to seeing us, as players, succeed both on and off the pitch. Leo the Lion as he was affectionately called, drove me to and from soccer practice and games more times than I can count (if forced to, I'd say at least 100). He looked out for me with some much-needed tough love when he could see that I was starting to make some questionable decisions about where and when and who I was affiliating with. He was a true gentleman that always treated us as men, though we were far from it based on today's accepted definition.
The thing is, my story is not unique. Leo Moss impacted many young men and women in this tight knit community, and soccer was often it's binding agent. I'm not sure any of this would have happened, nor would SAS have the strong fibrous roots that it most certainly does have, without the selfless dedication of one Leo Moss. May he rest in peace
--- Chris Churchill, SAS youth player, QVHS boys' soccer PIAA state championship teams 1993, 1995, 1996, NSCAA All American soccer player 1996, 1997 QVHS graduate, Division I college soccer 1997-2002, QVSHOF Individual and Teams, Sewickley resident.
J.J. Veshio
The development of the game of soccer in the Sewickley area has quite a history and the product of that development can be seen from the youth level up through the high school teams. As the current head coach of the Quaker Valley Boys Soccer team and a product of the Sewickley Area Soccer program, I can attest first-hand that the focus on youth soccer plays a significant role in the success we had and are currently having at the high school. While there are too many people to name that have helped at the youth level, there is one man who is the catalyst for our area's success- Leo Moss.
I was fortunate enough to know Leo as a youth player, as he coached me for one season as a teenager, but also through my other connections with soccer. My older cousins all played for Leo, my uncle coached with him, and my Quaker Valley coaching connection, Gene Klein, knew Leo well and would frequently speak positively of him. When I started my assistant coaching role for the high school boys' soccer team, the youth program in Sewickley was not as prosperous as it had been in the past, and we saw a direct correlation with the success of our high school program. Namely, we did not have much success because players were coming in without the proper fundamentals needed to advance their skills. Once Sewickley Area Soccer refocused, we saw the quality and quantity of players increase throughout our school programs and we now see the fruits of the improvements. Our high school team is experiencing tremendous success and the love for the game of soccer has vastly improved in the last half-decade. I personally attribute this to the increased focus in our youth system.
While championships are not the ultimate goal of our youth and school programs, we have found that the enjoyment of the game has translated into more players playing and those players wanted to succeed at a high level. All of this goes back to the love of soccer at a young age, something Leo was a proponent of. I truly feel that the impact Leo Moss had on Sewickley soccer led to the success we had in the early 1990s and the resurgence of youth soccer in our area has now translated into the recent success of our high school program. Leo Moss deserves a tremendous amount of credit for bringing his knowledge of the game of soccer to the area, but more importantly, he deserves credit for bringing his love of the game to our area and inspiring so many children to love the game, just as he did.
--- J.J. Veshio, head coach Quaker Valley boys' soccer team - PIAA Champions 2021, assistant coach 2008-2019, QV boys' soccer player 1999-2002 - PIAA Champion 2000, Quaker Valley High School graduate 2003, SAS youth player, Sewickley resident
Lynn Popovich
When a name is spoken, an immediate image comes to mind.  When "Leo Moss" is spoken, it begins with the words "gentle," "warm," and "kind."
 Leo and Lois Moss were philanthropists throughout their lives.  They joined the Peace Corps when it wasn't fashionable, and they lived their lives with the same modesty and love that will always demonstrate their true characters, which reflected what they cherished deep in their hearts and minds.  They lived their lives by example, not bravado.     
Leo served the Sewickley community by teaching its children soccer skills and teamwork, but more importantly by developing the intangible qualities of character: the difference between right and wrong, loyalty, respect, and trust – attributes that would last the rest of their lives. 
There is no price a parent can offer to repay those who have positively shaped their children's lives, but we humbly submit Leo Moss's name to a designated Sewickley Area Soccer field that will forever be a reflection of his life.
--- Robert & Lynn Popovich, Sewickley residents and community supporters since 1972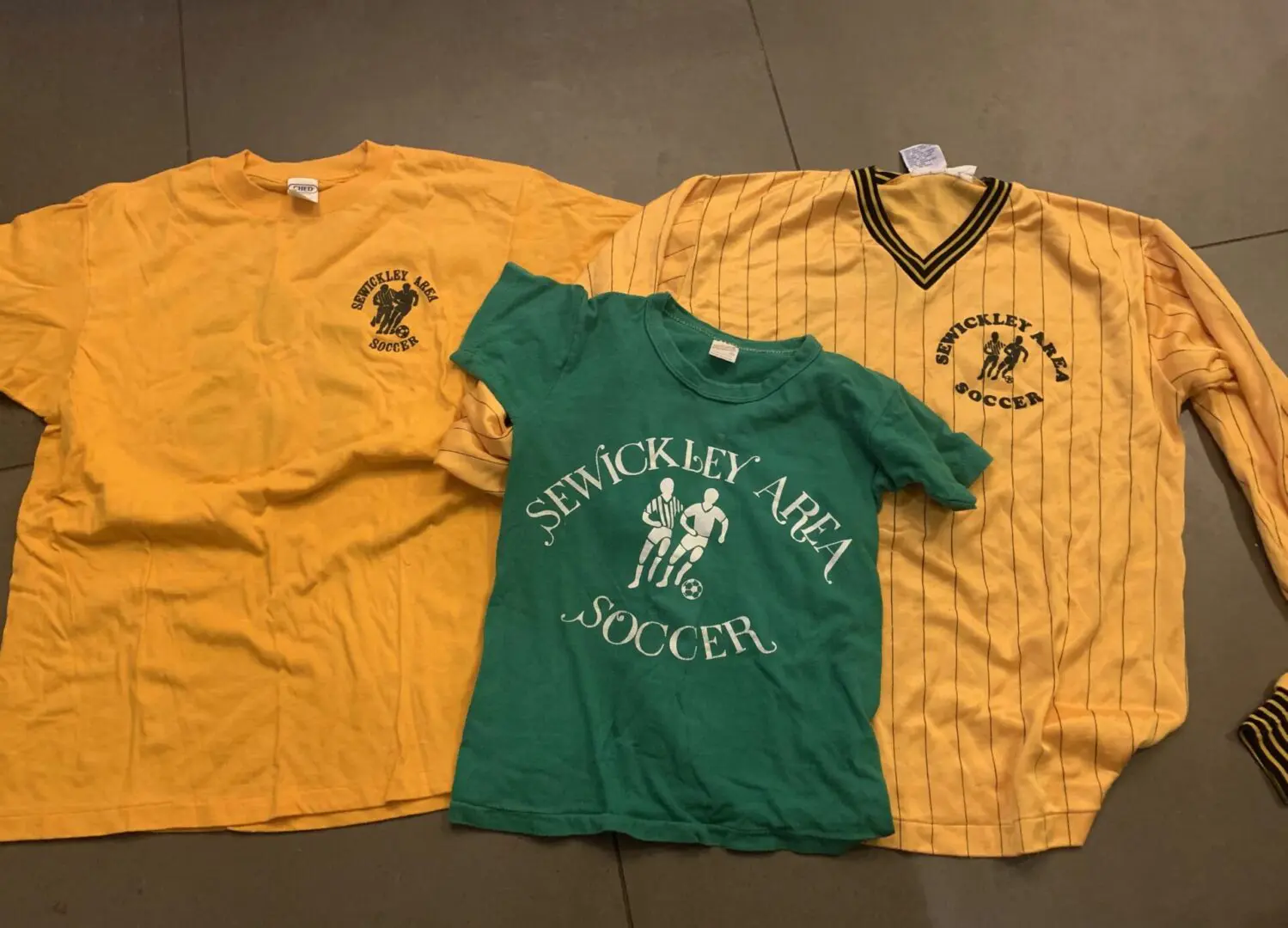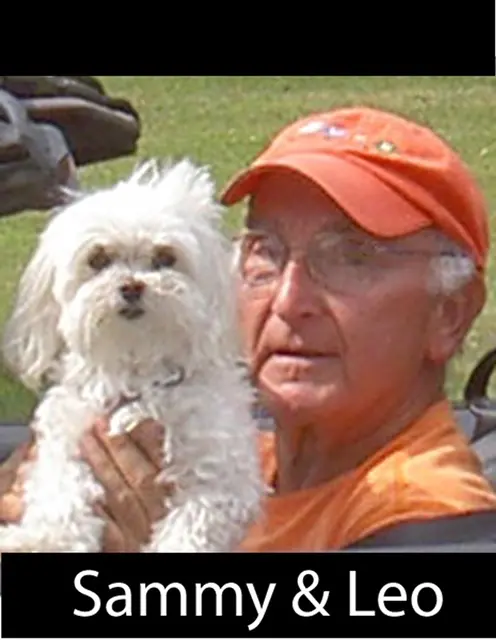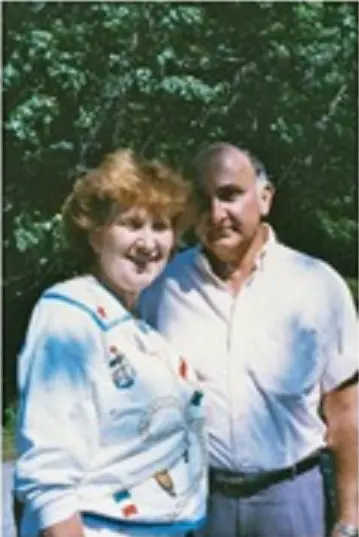 Have any old SAS Pictures?
Have any old SAS Pictures?